Many, many moons ago I came across a website www.amblesideonline.org. (I will now refer it as AO) I remember my thoughts very clearly. I was drawn to it. I loved the ideas. I loved the fine arts. I loved the literature. However I was so overwhelmed. As I kept reading, I kept thinking there is no way that I'll ever be able to figure out all the moving pieces let alone implement them.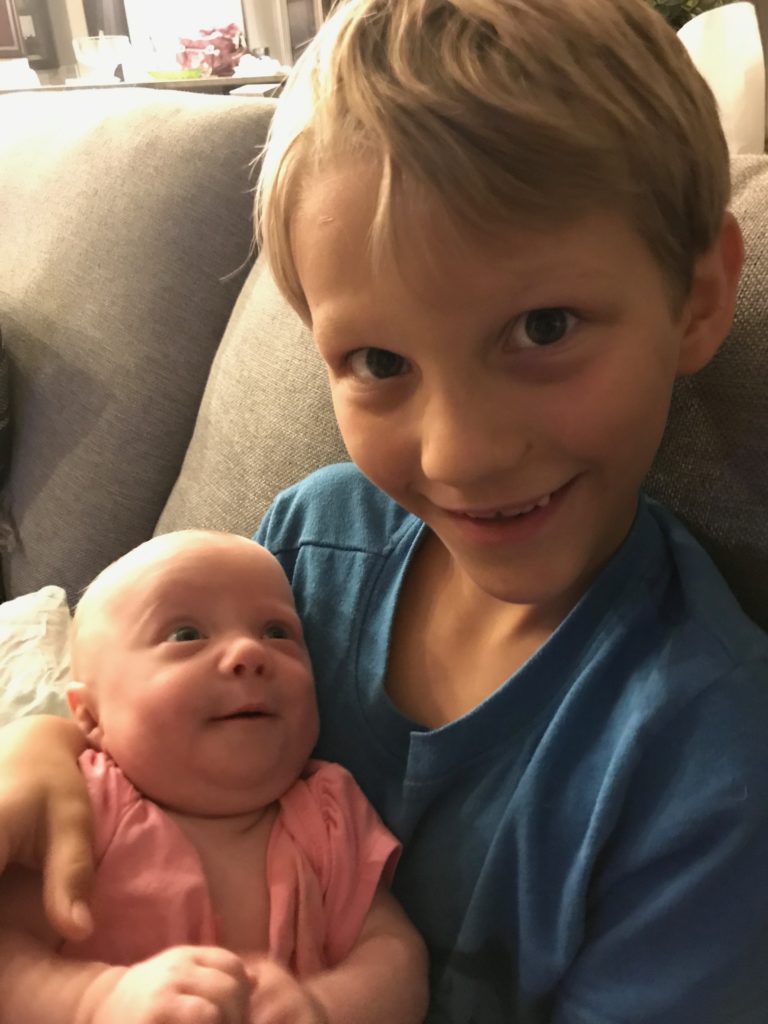 I went on the choose another curriculum and a few years later another. Nothing ever grabbed me the way I first felt while perusing AO website. While living in Maricopa, I hosted several "New to Homeschooling" get togethers and would discuss different homeschooling styles. I would always include Charlotte Mason and refer to the AO website. At the last of these get togethers, I had said, "If I had to do it all over again, this (Charlotte Mason and AO) is what I would do." A lady glanced up from the handout and said, "Then why don't you?" That question has stayed with me ever since.
So beginning this CM journey, I turned to AO.
My oldest, 15, begged me to try Alpha Omega Online. I agreed since we were struggling with his participation. Lexi, 10, and Aiden, just turning 9, would begin this journey with me.
I first downloaded AO's schedule for Y3 and Y5. I felt some panic trying to figure out how I was going to accomplish all of this. I looked for some ways to combine and read up on narration. I join a ton of Charlotte Mason FB groups including Ambleside's and Charlotte Mason in Phoenix. Both such invaluable resources. I also signed up for a Charlotte Mason study group. I would recommend this to any one in any part of their CM journey.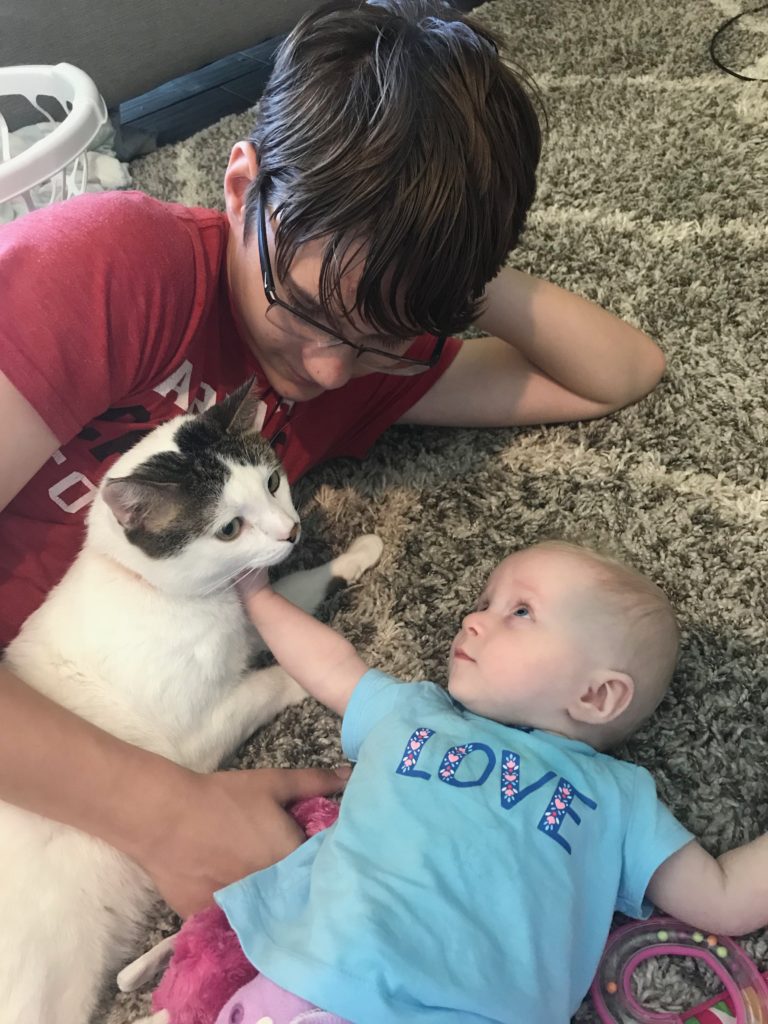 Alyssa is only 5 months old as we begin this journey. I'm so excited to think of her future CM education. I think about how much she will benefit from her older siblings being guinea pigs. I also think about how having such a little one makes having school a little more difficult. Her schedule is at a different rhythm from the rest of us. She is rightfully more demanding of my time. She will soon create wrenches in my "smooth" days with her curiosity making messes like the tornado she is becoming. She makes one of her grins and of course the heart melts.
Here we begin…. (Note. When I began, I had no clue what I was doing. This was my starting point. This is not 100% CM. But I was not yet aware.)
Term 1
Bible: Cat and Dog Theology
History: Using "Living" Books from my Tapestry of Grace Collection, picking a few books from Y3 and Y5 of AO and Book of Centuries
(I put Living in quotations because I had no clue what living books were yet.)
Geography: Tapestry of Grace Geography
Science: Pagoo and Drop of Water
Plutarch: Life of Publicola
Aiden Readers: Sonlight Readers
Lexi Readers: Sonlight Readers
Poet Study: Robert Louis Stevenson
Math: Aiden, MathUSee Gamma; Lexi, Mathusee Delta
Copywork: Sonlight
Phonics: Aiden, Explode the Code
Grammar: Lexi, Simply Grammar 5
Foreign Language: Talk.box.mom Spanish
Nature Study: Hermit Crabs
Shakespeare: Merchant of Venice and Pericules
Recitation: Pick from Poet
Pic Study: Homer
Art Project: Artistic Pursuit Book 3
Handicrafts: Orgami
Music Composer: Louis Armstrong
Hymns: Amazing Grace, In the Sweet By and By, and I Need Thee Every Hour
Piano: Lesson with Mrs Jenna